Welcome to the nation's entertainment capital!  An easy commute from Lake Las Vegas, The Strip is well-known for its world class restaurants, live shows, exhibits and of course, gaming.  A bit further north of The Strip lies historic Downtown Las Vegas, which has been revitalized with all new hotels, restaurants and casinos.  Closer to SouthShore lies Water Street, a revitalized downtown section of Henderson featuring hipster restaurants, microbreweries and boutiques and shops. Sparking this revitalization is a new ice arena set to open in 2022 — home of the American Hockey League's Henderson/Las Vegas Silver Knights – farm team for the Golden Knights.  
Natural resources galore are also close at hand: Lake Mead National Recreation Area, Hoover Dam and Red Rock with its hiking trails are just minutes away. 
Convenient to all but far enough from the congestion and hustle-bustle, SouthShore offers the best of both worlds – top action 24/7 only 30 minutes away, or the peace, quiet and tranquility of our distinct residential neighborhoods.  Welcome to SouthShore!
The main drag in nearby downtown Henderson features some of the city's best new "hipster" restaurants and microbrewerys.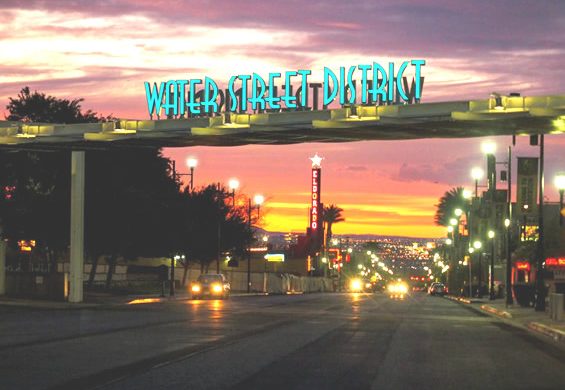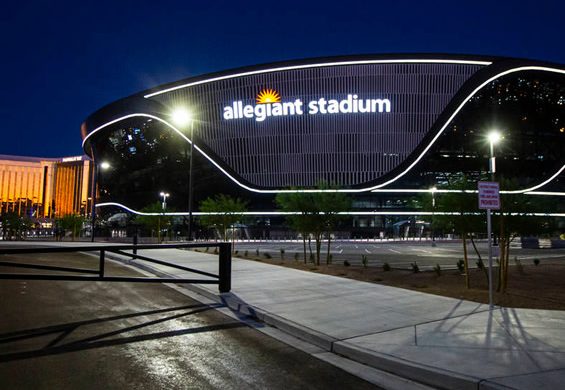 This all-new black monolith, conveniently located just off I-15 near The Strip, is now home of the Las Vegas Raiders NFL football team.  Tickets are still available for the 2021-22 season.​.
SouthShore is minutes from Lake Mead National Recreation Area, home of Hoover Dam and some of the most scenic mountain vistas in America.  Also great hiking trails and boating are widely available at Lake Mead.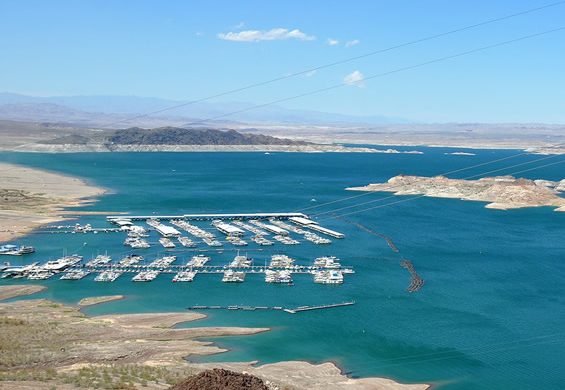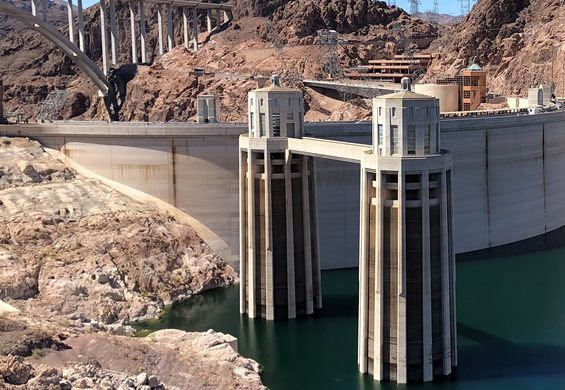 One of the engineering marvels of the world, Hoover Dam is located a short drive from SouthShore.  A great point of interest to take your out of town guests.
A straight shot up I-215, McCarran can be reached from SouthShore's main gate in 20-30 minutes depending upon traffic conditions.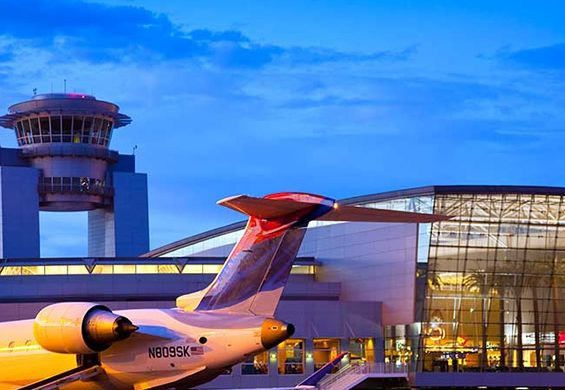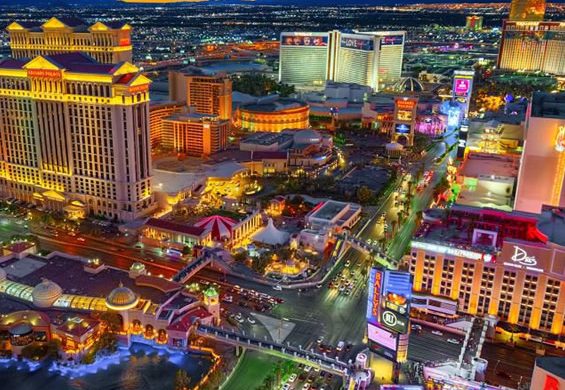 The World's #1 Entertainment headquarters is 30 minutes from SouthShore…easy to reach for the top restaurants, shows and casinos.
The subject of an urban renaissance, "Old Downtown" is also easy to get to from SouthShore…offering a multitude of interesting and fun bars, restaurants, hotel/casinos and live music/entertainment events.